Quality is always needed to get things done for your best interest. Many times you probably feel like the quality cannot be achieved unless you are doing it yourself, but that's not true.

We provide a quality of getting things done for your best interest. We listen and we hear what your issues are, and we apply what we know and what's needed to be done next to help you turn your jewelry business not simply into one that works, but one that thrives.

Technology is our strong point, in that we have a few of our own technology tricks, but we also understand how to best use various technology that's available.

Let's reduce the time you spend working on monotonous tasks.

You know those trivial tasks that always need to be done right, but they take forever because of your process... Things like inventory management, calling people to let them know their jewelry repairs are done, content building for your website, jewelry marketing, social media management, and analyzing all the pieces of your jewelry store to come up with some semblance of business intelligence.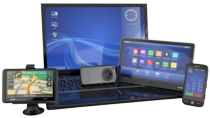 We start by creating a new core technology for your business: Your Website, then branches out to ways you can use the website in your store with customers, then to social media, then smartphones, tablets, computers, and even the surveillance cameras you have.
With internet technology you can immediately make things a little better, free up some time, then plan new long term processes using technology to further grow your business.
Imagine if you could find different ways to free up some extra time for your small business. What would you to with that time?
Imagine if you could connect with today's new generation of tech savvy customers who are in love with their smartphones and social media. Would they come flocking to your ecommerce website or your front door?
You need a long time collaboration partner that understands the new technology and will show you how to use it instead of the time you constantly waste trying to figure it out.
Survival isn't good enough anymore. Our mission is to help business owners industry navigate the unknown waters of unknown technology, especially internet tech, not to just help you survive, but to help you flourish.
Contact us today to find out how we can help your business.