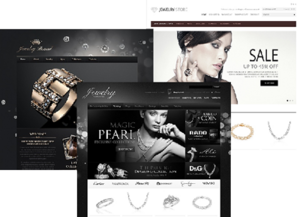 Choosing a monthly service plan? Then there's no need to charge for website design.
Since 1997 all the websites we've created with our content management system have had the ability to "re-skin" whenever we needed. In the late 1990's and early 2000's software programs always referred to design changes as "skins" rather than the term "themes" used today.
The eventual ubiquity of WordPress help to popularize the term "theme" because users wanted inexpensive ways to design their websites without hiring website designers.
Thousands of website designs are now available as plug-in type themes for all WordPress users. Current website design typically follow the oversized design and font formats continually popularized by WordPress themes.
Through a little bit of tweaking we are able to take any free theme from WordPress and apply it to the Junior CMS that will run your website.
Additionally, there are hundreds of thousands of website templates available online for other content management systems. We're sure that there is at least one of them that will accurately portray your business. So why bother paying a lot of website design money to recreate the wheel?
We'll help you pick from one of these existing themes that will make your website brilliant, then we color coordinate it for your needs.
Because we don't custom program or custom design we are able to pass savings to you. That's how we can afford to charge $0 as a setup fee for a brand new website.
Our monthly service, and what we do with your website are far more important for getting customers back into your store.
Don't get stuck on the small details; let's just get your website up.