When talking to our customers, we frequently hear one of the 12 expressions you see in the wheel below.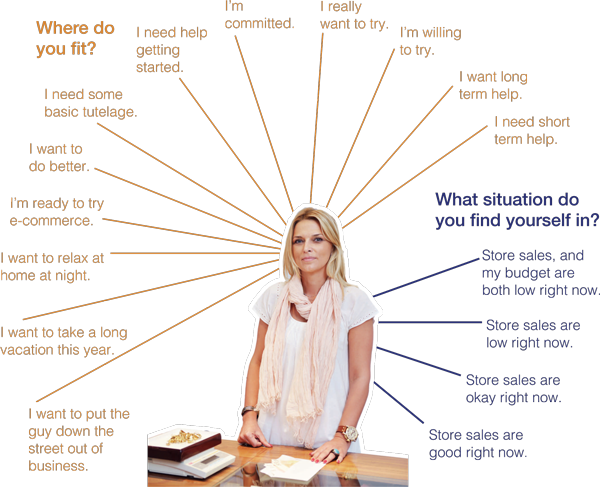 Click on the expression that resonates most with you.
Throughout the following pages of this website we've outlined your starting point and the objective you would like to achieve over the next 12 months.
Be honest with yourself as you review these options and we'll help you reach those goals through our collaborative efforts.
Just figure out where you fit, and review our recommendations.
Give us a call at 973-413-8211 when you are ready and we'll see if you are a good candidate for our service program.