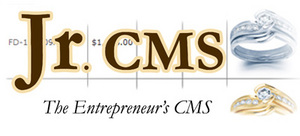 Yes, we have a $0 website setup fee for clients signed up for our monthly service plans.
Our strongest asset is the content management system that we use. It's called the
Junior CMS
.
Although our team originally developed this content management system (CMS) in 1997, this "Junior" represents a second generation system that was reengineered in 2008. It's self contained, secure, mature, and extremely nimble. It's this system that allows us to beat the pants off of other website programming options. It has the features of WordPress and Magento all rolled into one, but without the headaches of plug-ins, extensions, and horrible software updates that can make your website go boom!
Want to know more? Visit Junior's official website at
thejuniorcms.com
. There you will find a complete explanation of all the latest features of Junior and even training videos. These videos will be your initial training for using, editing, and maintaining your website.
Typically, we don't provide custom website programming. We rarely come across a customer request that isn't already built into Junior already. We watch website trends and develop robust features into the latest versions of the software before you will need them.
The
research we mentioned on the other page
guides our development. We program ideas that will benefit all our jewelers and avoid wasting programming time and development money on ideas that won't.
Most of the time all the features you are looking for as a small business or entrepreneur are already in Junior. We always welcome new ideas and requests based on your experiences or needs and we will add those ideas without programming cost to you as long as other jewelers also like your idea.
With a unified system like this, shared by all customers, we can afford to create websites with a -zero- website setup fee for those who choose to be on one of our monthly retainer plans.